At No Money 4 Books, we know that it's just not possible to buy ourselves every book or bookish item that we'd like, but we should treat ourselves once in awhile! Inspired by Parks and Recreation's Treat Yo Self Day, this is a chance to share what bookish item you treated yourself to this week.  It can be a book you had to get your hands on, a great deal you just couldn't pass up, or even reading paraphernalia such as a shiny new e-reader, cool bookmarks, cute reading glasses… nothing's too small to include on Treat Yo Self Thursday! Please link back to No Money 4 Books in your post and leave a comment with a link to your Treat Yo Self Thursday post.  And if you didn't Treat Yo Self to something this week – do it now!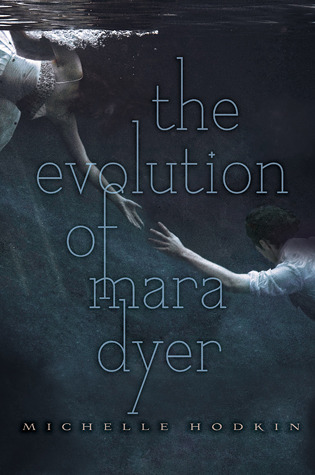 This week I treated myself to The Evolution of Mara Dyer, the second in the series by Michelle Hodkin. I bought the first book right before I left last month on sale for $3, and the ending was such a cliff-hanger I had to pick up the second one as soon as I could, even though it was a bit steep at $10. Hopefully it will be as interesting as the first installment, which really took me by surprise at how good it was.
What did you treat yo self to?